May I endorse your product?

Volkswagen was not known for celebrity endorsements, however there were a few cases.

How well known some of these celebrities are today is questionable but they were all celebrities at one time or another.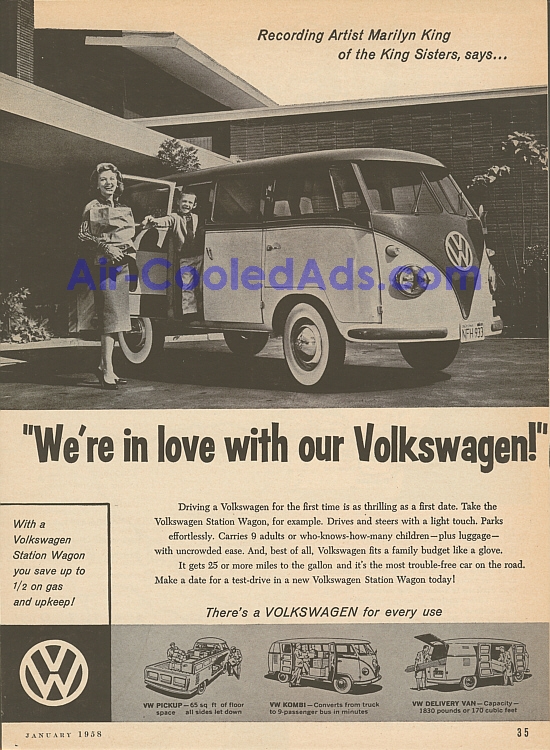 1958 Marilyn King of the King Sisters.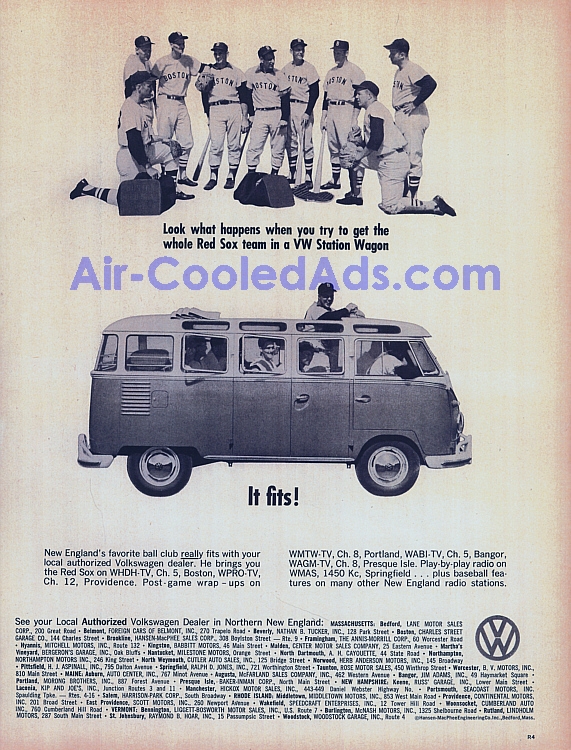 The 1961 Boston Red Sox.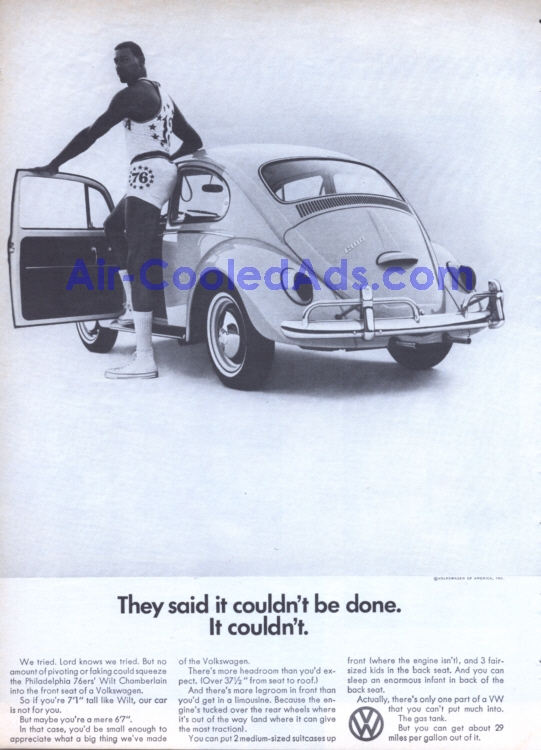 1966 Wilt Chamberlain. Wilt showed up in a couple of Rabbit ads with the same theme except that this time he fit.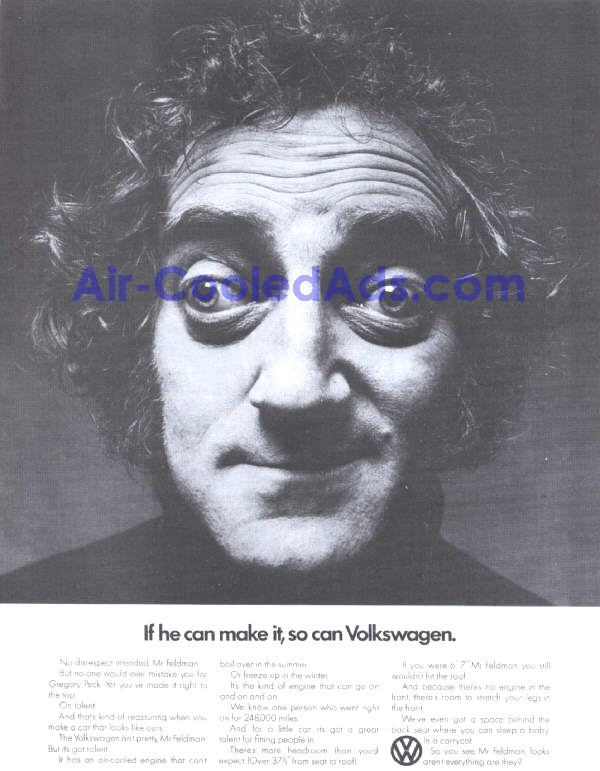 1969 Marty Feldman. Maybe Corey Feldman could do a New Beetle ad sometime.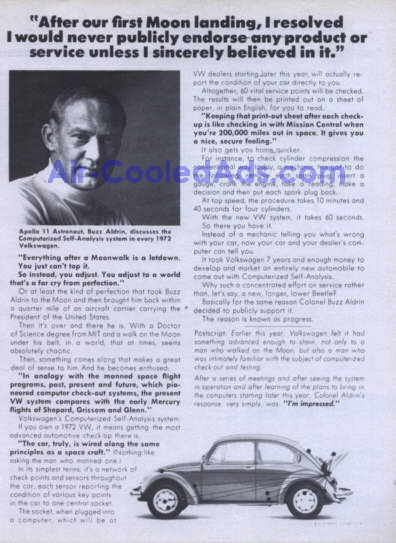 1972 Buzz Aldrin. Apollo 11 Astronaut.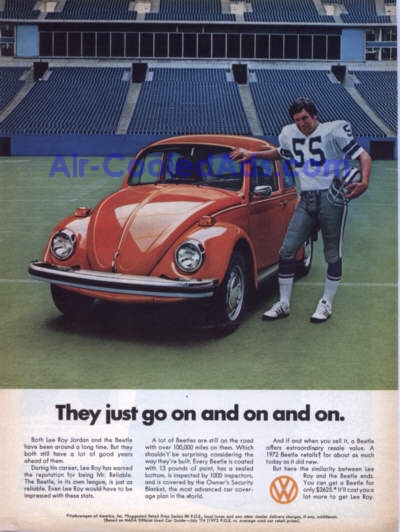 1974 Lee Roy Jordon of the Dallas Cowboys.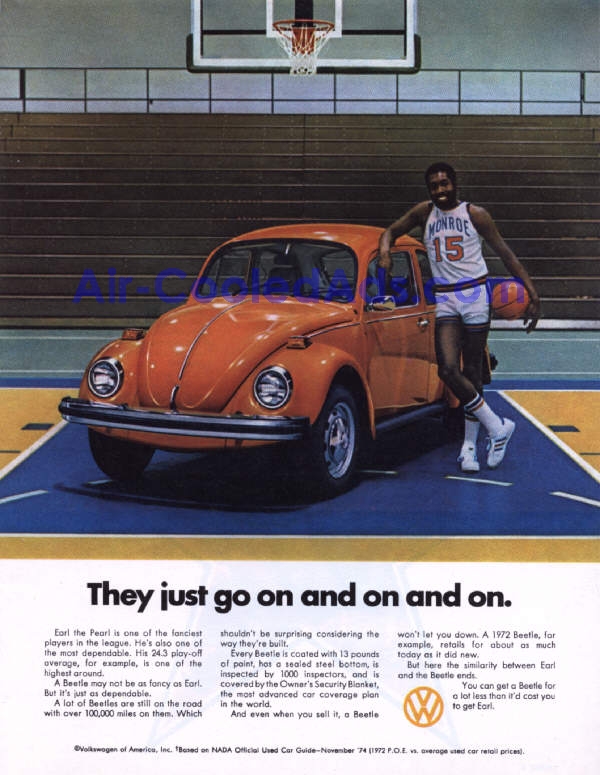 1974 Earl 'The Pearl' Monroe of the New York Knicks.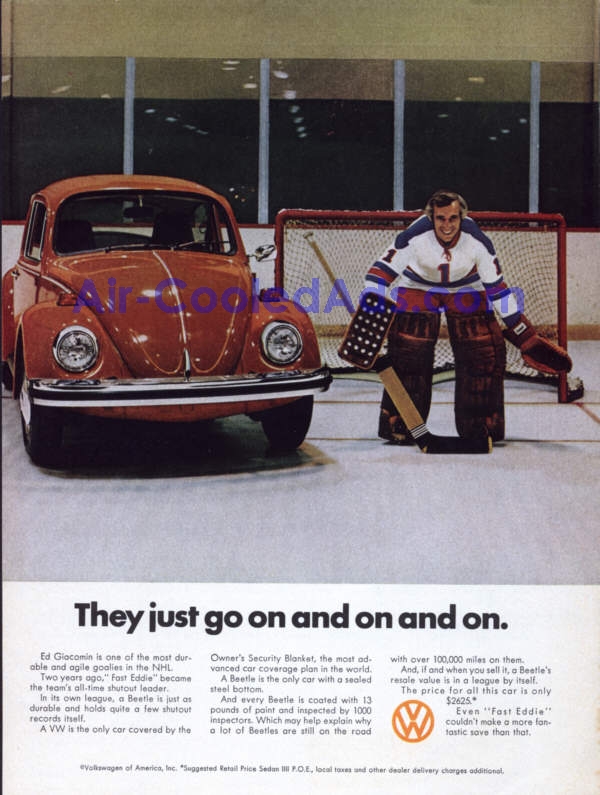 1974 Ed Giacomin - Goalie, New York Rangers.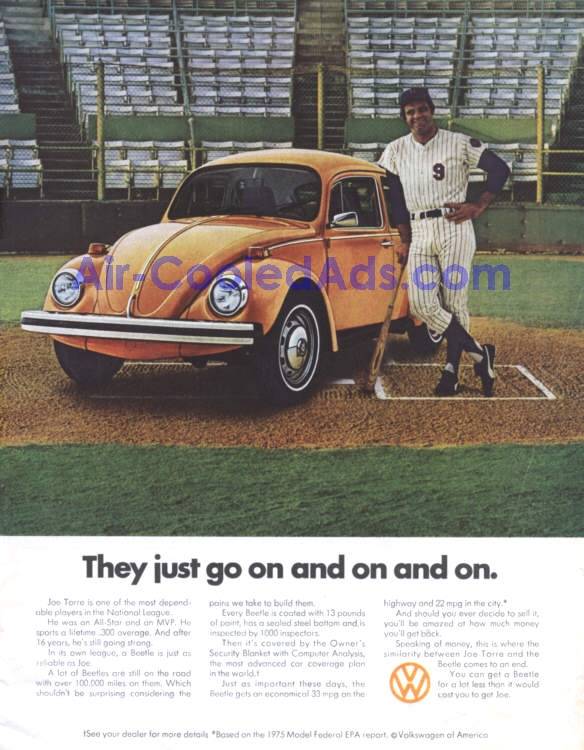 1975 Joe Torre - current manager of the New York Yankees.
Dustin Hoffman appeared in a Type III commercial shortly before he landed his first movie role.
Ted Dansen appeared in a 1981 rabbit truck commercial.
As always, ads are available